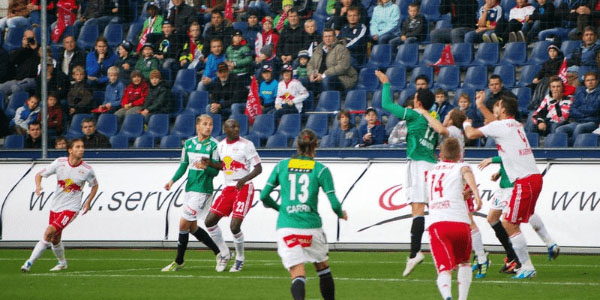 What is mental preparation in soccer?
A lot of things probably come to mind when you think of preparation.
Packing your soccer bag the night before a game, so you are ready to go in the morning.
Eating a healthy meal hours before a game and bringing healthy snacks and water to the arena.
Making sure you are physically conditioned for 90 minutes of play.
Sharpening your physical skills, technical skills, and tactical skills.
Warming up and properly stretching before games.
Visualizing or performing relaxation techniques during pregame.
Yes, all those components are forms of preparation. The more you attend to your preparation, the more confident you will feel on the pitch.
Let's add one more crucial aspect of preparation that can improve confidence during games' situational preparation. Situational preparation is practicing different scenarios that may unfold during a game.
When you ignore situational preparation, chances are your confidence will be shaken when you are in an unfamiliar game situation.
For example, you team is undefeated. Never during the season has your team been down more than one goal in any game. Being down a goal was never a big deal because your team always seemed to bounce back.
In a midseason tournament, you played a team that you beat 5-0 earlier in the season. So, your team was confident they would win handily. However, by halftime, your team was behind 3-0.
This was a situation you hadn't experienced all season. Your team was frantic and impatient during the second half. Bad passes, poor decision-making, and lapses in focus resulted in another goal by the opposing team. You ended up losing the game 4-0.
What happened was you were unprepared for the situation. The unfamiliar territory created a high level of anxiety that took you out of your game. Since you never were in that situation all year, you could not meet the challenge and rebound from trailing early in the game.
How could you have been better prepared if you had never experienced that scenario in previous games?
The answer is by experiencing or imagining that scenario in practice. When you train various scenarios, you feel more in control and confident when they arise in games.
For example, you could create scenarios in practice, such as:
What would you do down one goal with four minutes left in the game?
What would you do if your star player got injured early in the game?
How would you play with a one-goal lead ten minutes late in the game?
What would you do if the referee is not calling fouls against the opposing team who is playing too aggressively?
What would you do if your team was up 3-0 at halftime?
You will feel more prepared and confident to confront those scenarios during games when you practice various situations in training.
As the USMNT enters the 2022 World Cup, head coach Gregg Berhalter has been preparing the team for months for many of the scenarios that may happen in the tournament.
BERHALTER: "We've had the time [to prepare] for the last couple months. When you're on the field and the sideline and the crowd is loud, and there's pressure moments — if you're not prepared, I think it hurts decision-making."
Berhalter knows there will be challenges, but he also understands preparation breeds confidence.
BERHALTER: "What I do believe is that on our best day we can beat anyone in the world. Anyone."
It is important to practice with purpose. Practicing game scenarios you might see prepares your mind to respond positively to those situations during games.
In our work, we call this anticipate and cope. Be ready to cope with challenging situations or setbacks.
Identify different scenarios you might face in games based on your experience..
First, ask yourself, "How do I want to respond in that situation? And how will I thrive under any situations?" Then practice playing out that scenario in training and responding with composure and clarity.
---
Resources for Athletes, Coach, and Sports Parents
Download a free sports psychology report to improve your mental game!
Learn more about our one-on-one mental game coaching.
---
Boost Your Confidence in Sports
Can you experience yourself right now walking out onto the court, diamond, course, or playing field with complete conviction in your ability and unwavering confidence beaming like a bright light? Imagine feeling dominant, positive with only confident thoughts, and ready to take control of the game.
You can learn how to think like a champion and have ultimate self-confidence just like the pros. It's not hard or impossible to achieve – I help athletes reach their goals every day and you, too, can learn the same strategies I teach to my students who pay me well over $1000 per day for personal coaching.
Do you prefer confident and in control or doubt and helplessness? I thought so. You can empower yourself to take action and I have the mental strategies to help unlock your confidence and instill confidence-enhancing thoughts – so you can be in control with greater levels of confidence – consistently.