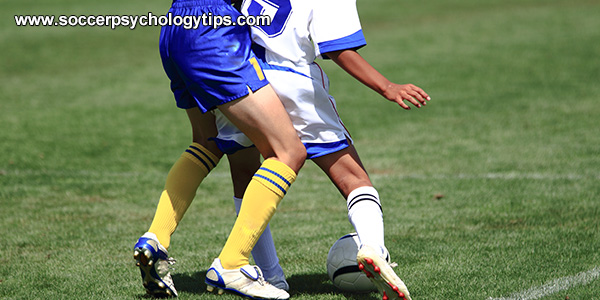 La Liga Returns to Play With New Procedures
Returning to play soccer after a layoff comes with many concerns and questions.
You are not the only player who has experienced the uncertainty and accompanying anxiety about soccer and the new normal.
Every soccer player on every team and in every country in the world is faced with similar concerns about getting back into the swing of things.
Of course, all players are wondering when soccer will resume. Eventually, most players will be back on the pitch playing competitive soccer matches. The bigger issue facing soccer players is "What will soccer look like when I return?"
Will I need to wear a mask?
How can we practice if social distancing is still in effect?
Will the season be extended to make up games?
When the soccer ball is touched by a goalie, will the ball need to be wiped down?
Can the coronavirus be spread through sweat?
Will there be any rule changes to the game due to the coronavirus?
What if a player on my team tests positive for the coronavirus?
Will the soccer season have mandated phases and requirements that need to be met before games can be played?
Some of these questions will not be answered until circumstances arise, adding to the uncertainty of the situation.
The phrase "new normal" is being thrown which is also shrouded in mystery. What exactly does "new normal" even mean? Not knowing what to expect adds to the anxiety among players.
As soccer in Spain is recommencing, striker for La Liga club Sevilla and the Netherlands national team, Luuk de Jong, commented on how strange it was to return to practices with all the safety precautions.
DE JONG: "Everything was arranged with the masks and the gloves, and everybody is walking like this and they're cleaning everything, controlling everything, and it was all strange."
Real Betis forward Borja Iglesia highlighted his odd experience returning to soccer after the coronavirus.
IGLESIA: "The difference between the day you left and the day you return is big, the protocols, analysis, controls, the whole process makes a real impact… The first few days, there's so much information, so many instructions in the protocol, that it's impossible to take it all in. You have loads of questions: What can I do? What can't I do? The club had staff there to explain it and guide us through, too. It's getting better, but the first few days were odd."
The mental challenges of the unknown will outweigh the physical challenges of conditioning your body.
What can you do to minimize your anxiety?
You can help minimize anxiety by focusing on what is normal or the aspects of the game that are the same… your coach, your teammates, the field, the ball, etc. You can also focus on what you have done in the past… conditioning, drills, ball skills, etc.
When you focus on the positive components of the game, your anxiety will subside to manageable levels.
Staying Positive when Returning to Soccer
Write a list of things you are looking forward to when soccer resumes.
These things could be seeing your teammates, the excitement of being on the field, putting on your uniform, kicking the ball around, getting back into shape, feeling a part of something that is bigger than yourself.
Stay focused on these positives instead of allowing your mind to be inundated with negativity and uncertainty.
---
Discover Mental Game Secrets to Soccer Confidence!
Does your confidence seem to disappear when you go from practice to games?
Do you get nervous and anxious in big games or when under a ton of pressure?
Do you get so frustrated after making a bad pass that your confidence sinks?
If you are ready to improve your mental toughens and perform with ultimate self-confidence in games, check out our program:
Soccer Confidence: Mental Toughness Strategies For a Competitive Edge
Learn proven strategies to improve focus, composure and confidence so you can perform at your peak in games!
Players: Get the mental edge by learning how to take control of your confidence, mentally prepare for games and perform with composure under pressure.
Trainers: Learn how to give your students the mental game advantage.
Coaches: Boost your team's confidence using simple proven mental strategies.
Parents: Help boost your soccer player's confidence. Don't let their mind hold them back any longer.
Learn the top eight mental game lessons for soccer players to boost your mental game and improve consistency. You'll learn how to mentally prepare for games to performing under pressure to building unstoppable confidence!
Soccer Confidence: Mental Toughness Strategies For a Competitive Edge
What are our mental game program customers saying?
With the mental tools my soccer mental training program has given me, I can say with full confidence I am on my way of signing a better professional contract."
~ Lucas Gonzales, Professional Soccer Player in Australia
"Dr. Cohn, Michelle had the best weekend of soccer she has ever played. She was relaxed, did not get frustrated with herself or teammates, and never once 'shut down.' Numerous parents noticed a difference in her composure and attitude. Thanks again for EVERYTHING…Michelle is in a very good place right now!"
~Diana, Michelle's Mother